Adventure Camp
Join us as we run, jump, and swim into FUN this summer!
$300 per week / No Registration Fee
Camp Hours are from 9AM - 3PM
Free Before Care (8-9AM) and Free After Care (3-5PM)
Adventure Camp is open to children entering Kindergarten through 8th grade. We'll participate in a variety of group sports games, and athletic activities. With on and off campus field trips including Soccer Shots, driving ranges, dodge ball, kick ball, tee ball, City Putt, and more; our campers are sure to stay active.
We will also be exploring our creative sides with daily visits to the art studio. We will use a variety of materials including paint, markers, clay, paper mache', and more as we create a collection of unique works of art!
We will be bouncing and swimming our way through seven FUNtastic weeks. The children will board our school bus and head to Green Acres Country Club once a week for a splashing good time in the pools. We will bounce away on a plethora of obstacle courses and inflatables in the gym; and race down waterslides on the turf each week. We are ready for an incredible summer adventure!
For more information contact Dale Duronslet (dduronslet@stpauls-lakeview.org)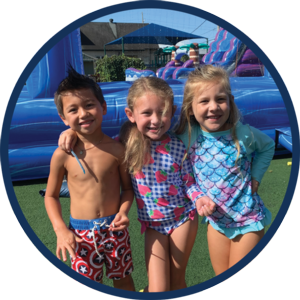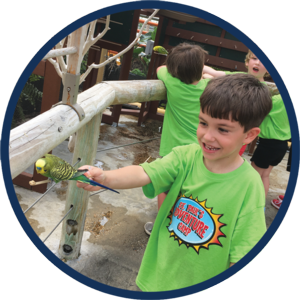 Camp Dates:
Week 1: June 7 - June 11, 2021
Week 2: June 14 - June 18, 2021
Week 3: June 21 - June 25, 2021
Week 4: June 28 - July 2, 2021
Week 5: July 12 - July 16, 2021
Week 6: July 19 - July 23, 2021
Week 7: July 26 - July 30, 2021