Gala
Dear St. Paul's Community,
The St. Paul's Game Changer Gala has been rescheduled for May 15, 2021.
All individual tickets, sponsorships, and donor benefits purchased for 2020 will be transferred to the 2021 event. We ask that you please notify any guests who may not be a part of our email list.
We would like to thank the Gala Committee who has worked tirelessly on bringing you a dynamic and spectacular fundraising event.
Thank you, Co-chairs: Lynn Kithas and Lisa McPherson
Gala Gals: Sarah Abbott, Laura Akers, Tracie Barbre, Ami Falterman, Jennifer Hanemann, Karen Kinnett, Sabrina Lord, Lauren Magee, Lisa Plaia, Katerina Tsatsoulis Sutton, Jena Weinstock, Stacey Welch, Jennifer Yaconi
Thank you,
St. Paul's Administration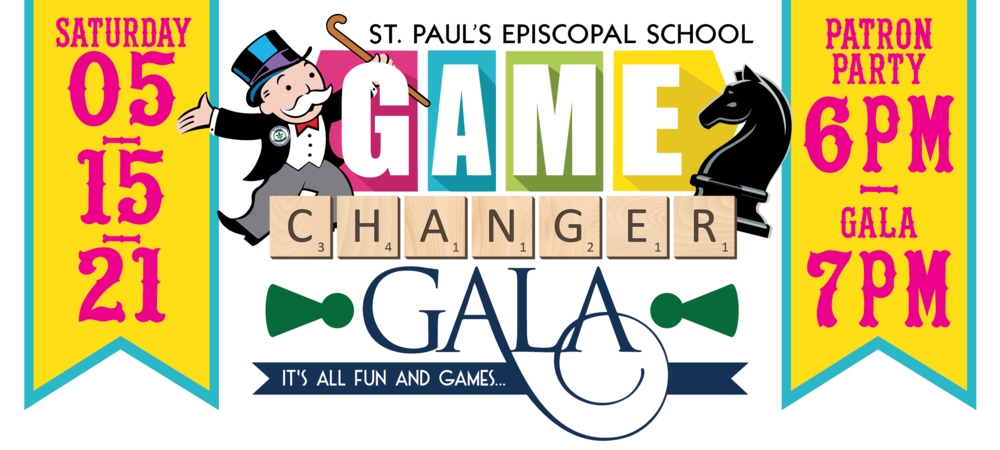 Sponsorship opportunities are available.
Contact Tiffany Tandecki at ttandecki@stpauls-lakeview.org or 504.488.1319
-Sponsored by-