Character Education
Project Panther
On Wednesday mornings our lower school students (Pre-K – 4th grade) participate in the award-winning Project Panther program. Project Panther is a character development program directed by Ms. Charleen Schwank, our Head of School, which guides children through age-appropriate activities dealing with conflict resolution, bullying, alcohol and drug awareness, and other topics as needed.
Religious Studies
The Religious Studies Program at St. Paul's takes students on a journey of discovery. Students learn about each person's unique nature and potential for giving, loving, and problem-solving. They see themselves as part of the great story, creation, a diverse family, ever-widening communities, and ultimately the Sacred Story of Covenant and Salvation. They have the opportunity to learn about Christian scripture in-depth, delving not only into its history and context, but also the genres of story, law, poetry, proverbs, and the letters these books contain. St. Paul's students become familiar with the traditions and practices of Islam, Buddhism, and Hinduism. By eighth grade, they are ready to put their values and goals into words in a personal mission statement, learn how to use those values to make ethical decisions, and finally apply their discoveries to current ethical dilemmas.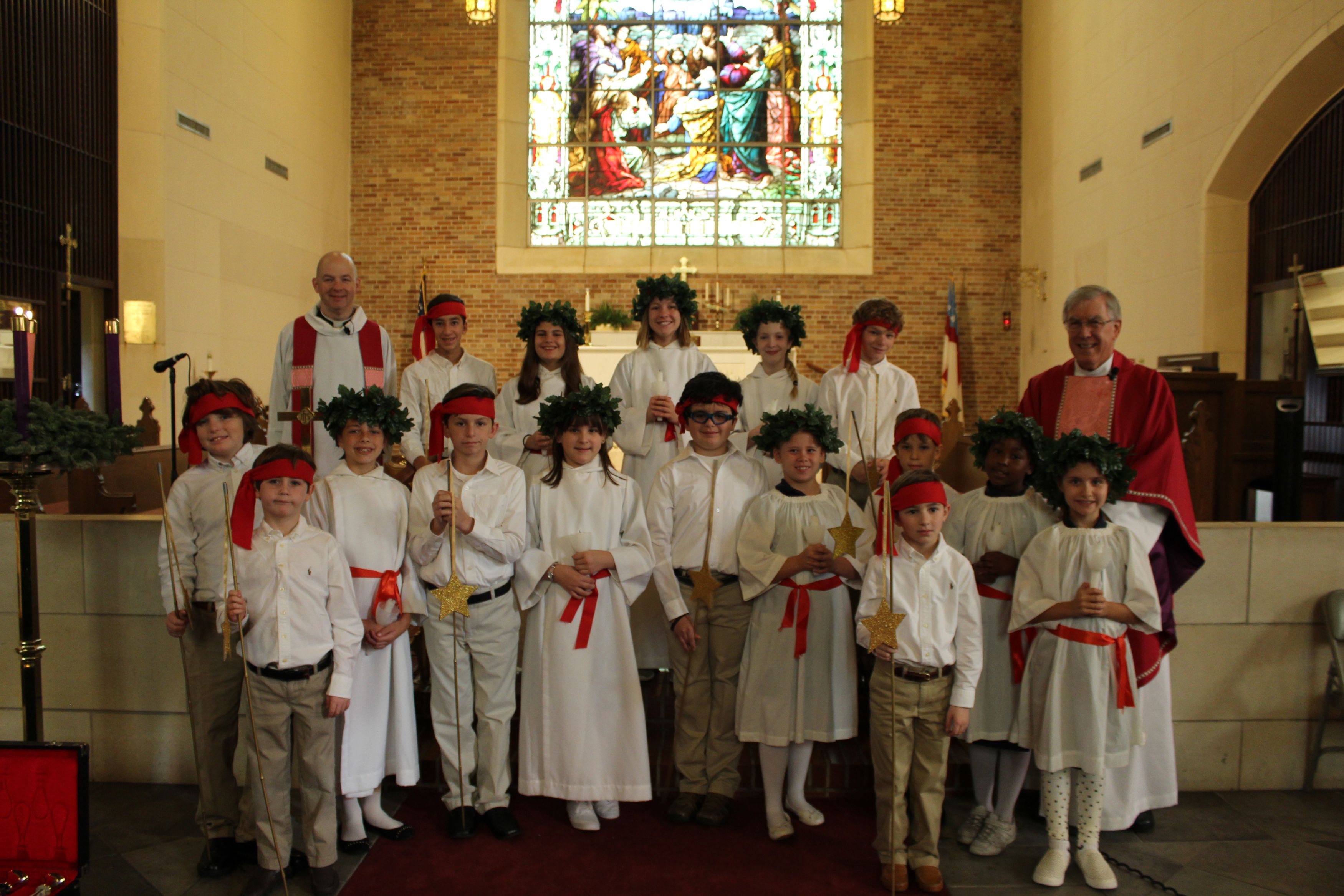 Chapel
Parents are invited to join students in the church on Mondays, Tuesdays, and Thursdays for Pre-K through 8th grade chapel at 7:55 AM. Every school year has a chapel theme, with each month covering a sub-theme. Each grade will lead a chapel based on the theme of the month. Little Saints 2s and 3s have chapel every Friday in the Solomon Chapel. Eucharist is celebrated by the school as a whole a few times a year.
Panther Pride Advisory
The advisor/advisee period on Wednesday mornings allows for middle-school homeroom teachers to discuss subjects relevant to the middle school students. We also schedule alcohol and drug awareness classes with outside professionals for middle-school students as well as sex education instruction led by St. Paul's staff members. Middle school students also have special chapel services throughout the year.