Mission & Philosophy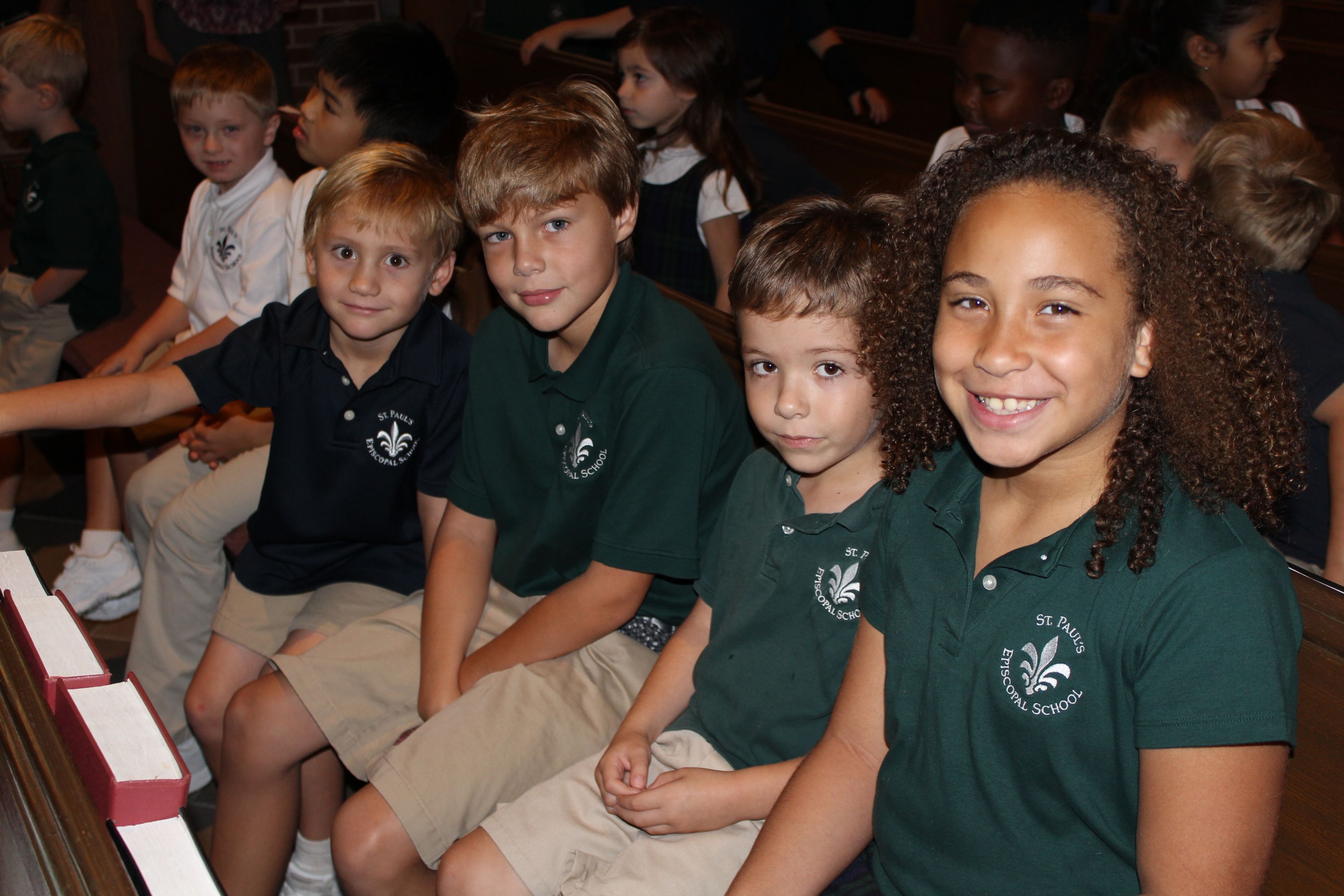 OUR MISSION
St. Paul's Episcopal School is dedicated to instilling in our children strength of intellect and strength of character in a Christian environment that is positive, respectful, and familial. We encourage our students to strive to do their best, to be compassionate, and to appreciate and preserve the beauty of life.
OUR PHILOSOPHY
St. Paul's Episcopal School is an outreach of St. Paul's Episcopal Church. The school community consists of teachers and administrators, children, parents, grandparents, church members, and friends. We serve children of all socio-economic groups, races, and religions because we want our children to see and recognize the beauty inherent in a richly varied and diverse world.
At St. Paul's, we educate children in an atmosphere that is close-knit and nurturing, without undue pressures of competitiveness. It is this atmosphere that allows us to develop the full potential that exists within each child.
We teach to a curriculum that gives our students the knowledge and skills to perform at a high academic level and thrive in a technological and rapidly changing world. Just as importantly, we believe we must instill in our children at an early age a sense of the joy of learning, so that they will not only become good students but lifelong learners.
Intellectual development is vital. Equally vital is the development of moral character. Integrity. Respect. Kindness. Service. Accountability to self, family, and community. These are the ideals we teach our children, and these are the behaviors we expect.
We support the structure in which learning can take place, but we allow for the freedom in which discovery can happen. Out school life is rich with music, art, and opportunities for play. These, too, are necessary to lead our children toward discovering and appreciating their own unique gifts and contributions. We encourage every student to participate fully in the life of St. Paul's.
OUR SUSTAINABILITY STATEMENT
St. Paul's Episcopal School commits to embrace a global understanding of the social, economic, and environmental impact of the use of our resources as they relate to the sustainability of water, food, environment, energy, and the reduction of waste.
Click here to learn more about our Sustainability & Service Learning Program