Little Saints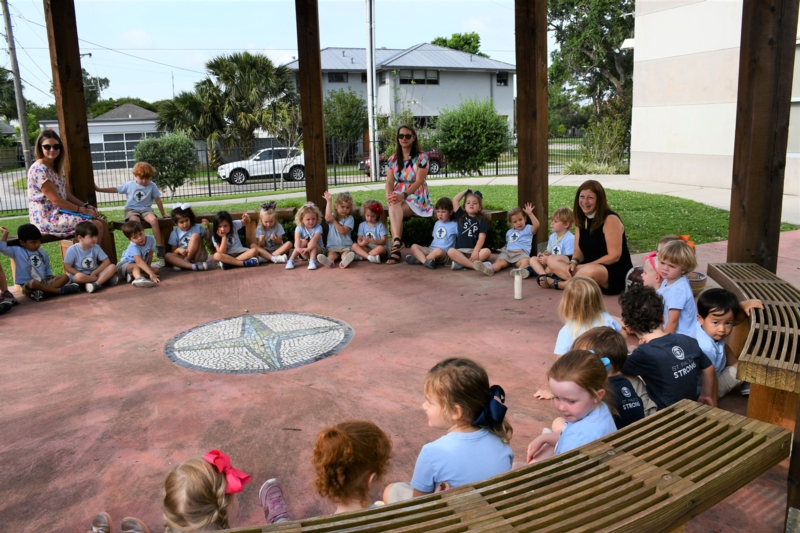 The St. Paul's Little Saints Two and Three Year-Old programs bring together parents, children, and teachers as one, working to create a community of learners. Our supportive and nurturing environment encourages open conversation, verbal and non-verbal communication, positive and respectful relationships, and innovative learning and teaching.
Our goal is to foster a true love of learning through words, movement, dramatic play, building, drawing, painting, and discovery. Our teachers provide children with rich, meaningful experiences by integrating a wealth of materials into the curriculum and environment. Children are taught to celebrate their differences and value their unique abilities.
Curriculum
The Core Knowledge Sequence is woven within our curriculum. This sequence is a set of model guidelines describing fundamental competencies and specific knowledge that can provide for children a solid, coherent foundation for later learning. Along with this sequence, the Reggio Emilia approach and education for sustainability influence our curriculum.
Communication
The Little Saints teachers and staff strive to incorporate parents into all aspects of our program. This is accomplished primarily through communication. Our team of teachers has therefore developed a variety of tools designed to provide open and ongoing communication with families throughout the school year.
Journals are posted daily for families which include pictures of the children as well as explanations of the children's experiences.

Weekly newsletters are provided for families which describe the children's activities and remind families of upcoming events.
Each child has a Memory Book that documents the process of learning through his or her work during Studio experiences.
Parent teacher conferences are held twice a year during which families and teachers engage in open conversation. Parents receive both written and verbal feedback on their child's development and progress.
Documentation Panels are posted in the classrooms which communicate to families the process of learning that has occurred during an investigation. Panels include children's work, children's words, explanations of activities and experiences, and pictures of the process.
Our Parent Boards and Parent Mailboxes provide families with information about special events as well as class announcements and reminders. Parents also receive class "mail" from both their children and the teachers.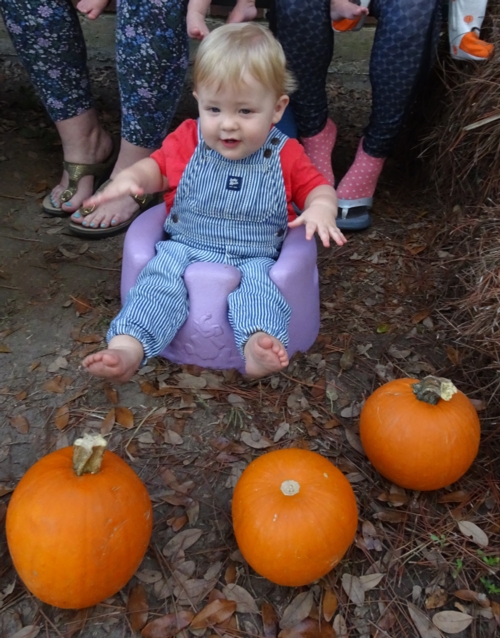 Baby & Toddler Saints
St. Paul's is a loving and nurturing place for children of all ages. For more information about the Baby & Toddler Saints, please contact our Baby and Toddler Saints Coordinator at babytoddler@stpauls-lakeview.org.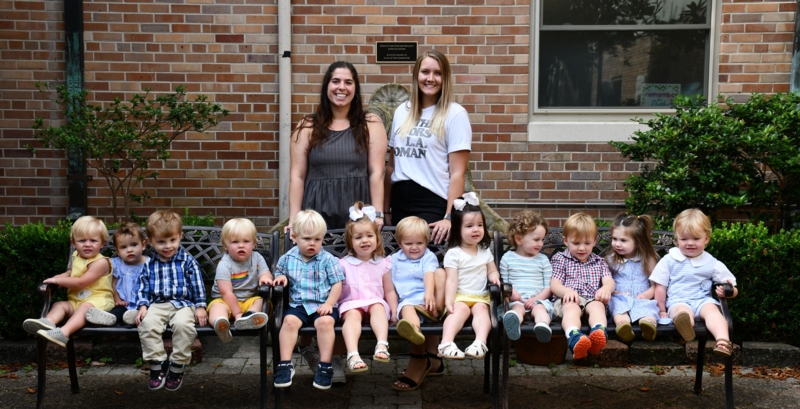 Click here for Important Forms & Information
---
Little Saints News:
Welcome to the Little Saints Circus!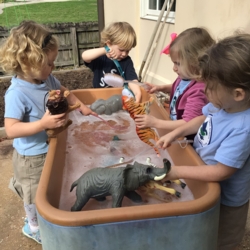 Our Little Saints threes have had so much fun learning all about a circus. This investigation began as a result of many playground "tricks". The children were continually asking the teachers to "watch me" as they performed a variety of activities on the playground equipment. After observing the children's enthusiasm when performing, the teachers decided to have a group discussion with the class to gauge interest in the idea of a circus. Everyone was excited to explore the topic!
The teachers added a tent to the house area and began converting the space into a real live circus! They added tickets as well as a cash register to sell tickets to the show. They also created a menu with the class that included a list of concession items to sell. Cotton candy, popcorn, peanuts, and Cheetos were a few favorites.
The class participated in a variety of circus activities. They turned pictures of themselves into clowns using oil pastels. They voted on their favorite circus act on our smartboard. They washed circus animals in our sensory table. They drew and named their own clowns. They also created their very own ringmasters!
The children then selected roles from a hat to perform in a circus. The roles included acrobats, motorcycle riders, clowns, strong men, and concession workers. Our teachers asked parents to provide costumes for their child for the big show. The teachers also sent home lines to practice to go along with their class circus song. After lots of fun practice, the Little Saints filmed their circus roles in our media lab in front of the green screen. The link to the video is below. The teachers shared the video with our families and also had a movie premiere in our classroom for the children. The Little Saints LOVED watching their show!
I hope you do too!!