Little Saints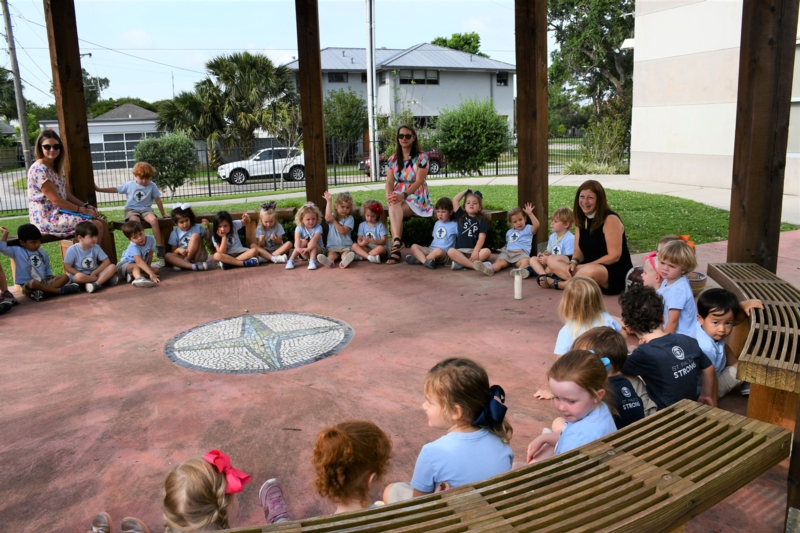 The St. Paul's Little Saints Two and Three Year-Old programs bring together parents, children, and teachers as one, working to create a community of learners. Our supportive and nurturing environment encourages open conversation, verbal and non-verbal communication, positive and respectful relationships, and innovative learning and teaching.
Our goal is to foster a true love of learning through words, movement, dramatic play, building, drawing, painting, and discovery. Our teachers provide children with rich, meaningful experiences by integrating a wealth of materials into the curriculum and environment. Children are taught to celebrate their differences and value their unique abilities.
Curriculum
The Core Knowledge Sequence is woven within our curriculum. This sequence is a set of model guidelines describing fundamental competencies and specific knowledge that can provide for children a solid, coherent foundation for later learning. Along with this sequence, the Reggio Emilia approach and education for sustainability influence our curriculum.
Communication
The Little Saints teachers and staff strive to incorporate parents into all aspects of our program. This is accomplished primarily through communication. Our team of teachers has therefore developed a variety of tools designed to provide open and ongoing communication with families throughout the school year.
Journals are posted daily for families which include pictures of the children as well as explanations of the children's experiences.

Weekly newsletters are provided for families which describe the children's activities and remind families of upcoming events.
Each child has a Memory Book that documents the process of learning through his or her work during Studio experiences.
Parent teacher conferences are held twice a year during which families and teachers engage in open conversation. Parents receive both written and verbal feedback on their child's development and progress.
Documentation Panels are posted in the classrooms which communicate to families the process of learning that has occurred during an investigation. Panels include children's work, children's words, explanations of activities and experiences, and pictures of the process.
Our Parent Boards and Parent Mailboxes provide families with information about special events as well as class announcements and reminders. Parents also receive class "mail" from both their children and the teachers.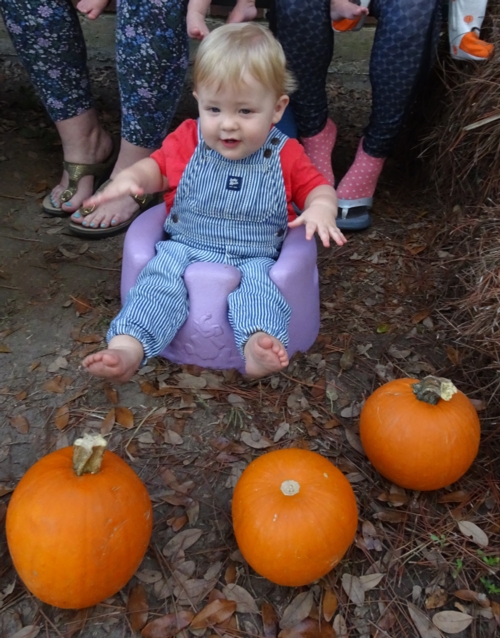 Baby & Toddler Saints
St. Paul's is a loving and nurturing place for children of all ages. For more information about the Baby & Toddler Saints, please contact our Baby and Toddler Saints Coordinator at babytoddler@stpauls-lakeview.org.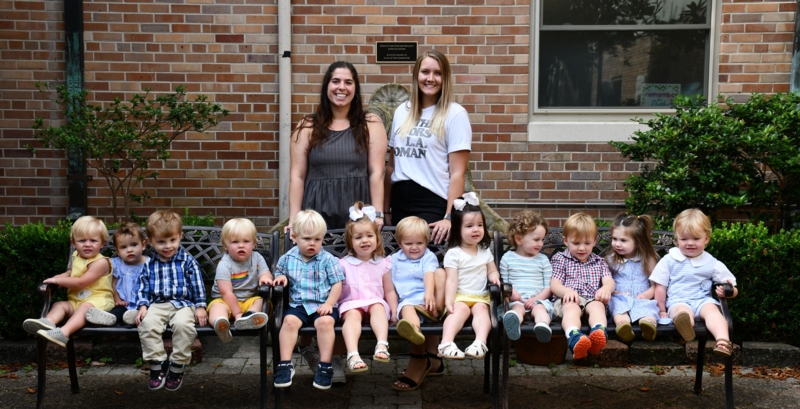 Click here for Important Forms & Information
---
Little Saints News:
Little Saints Sail Away!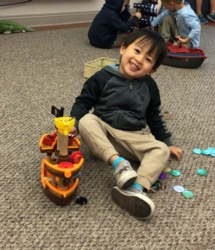 The Little Saints have set sail in the 3-year-old classroom! Over the course of several weeks, the children dived deep into the world of Pirates! This investigation began after the teachers observed several students pretending to turn the playground into a pirate ship during outdoor exploration time. It was not long before they were finding, burying, and digging up new treasures in the yard. The teachers decided to have a whole group discussion to see what the children knew about the pirate life, and what they could discover together.
The students helped transform the dramatic play area into a pirate ship. In studio time, they painted the giant "Jolly Roger" on our sail. Each friend also worked on creating their own pirate people in the studio over the course of a week. They used watercolor and oil pastels to make pirate hats. They practiced painting horizontal lines when making the pirate shirts; and they used vibrant feathers and glitter to make their pet parrots. The Little Saints also learned how to draw a pirate ship. They followed step-by-step fine motor directions to draw a boat using strokes that they have been practicing during letter writing.
In the class sensory table, they explored sand, jewels, and other treasures. Friends enjoyed hiding, digging, and marking their buried treasures with an "X." The teachers also rotated small boats, water, and sea creatures in the sensory table as well.
One of the children's favorite activities was picking out their very own pirate name. During a whole group meeting, each student chose an adjective and a noun from two jars to create their pirate name! There were so many silly names to pick from. Everyone giggled at the teacher's new pirate name: "Stumpy Bottom Ms. Taylor."
This pirate investigation was all-consuming, and such a fun experience for the students. From practicing number recognition by counting doubloons and filling up treasure boxes, to exploring the social emotional aspect of pirates and how different scenarios make them feel; the Little Saints were able to develop a plethora of new academic skills. Not to mention, they had a swashbuckling good time while doing so!