Little Saints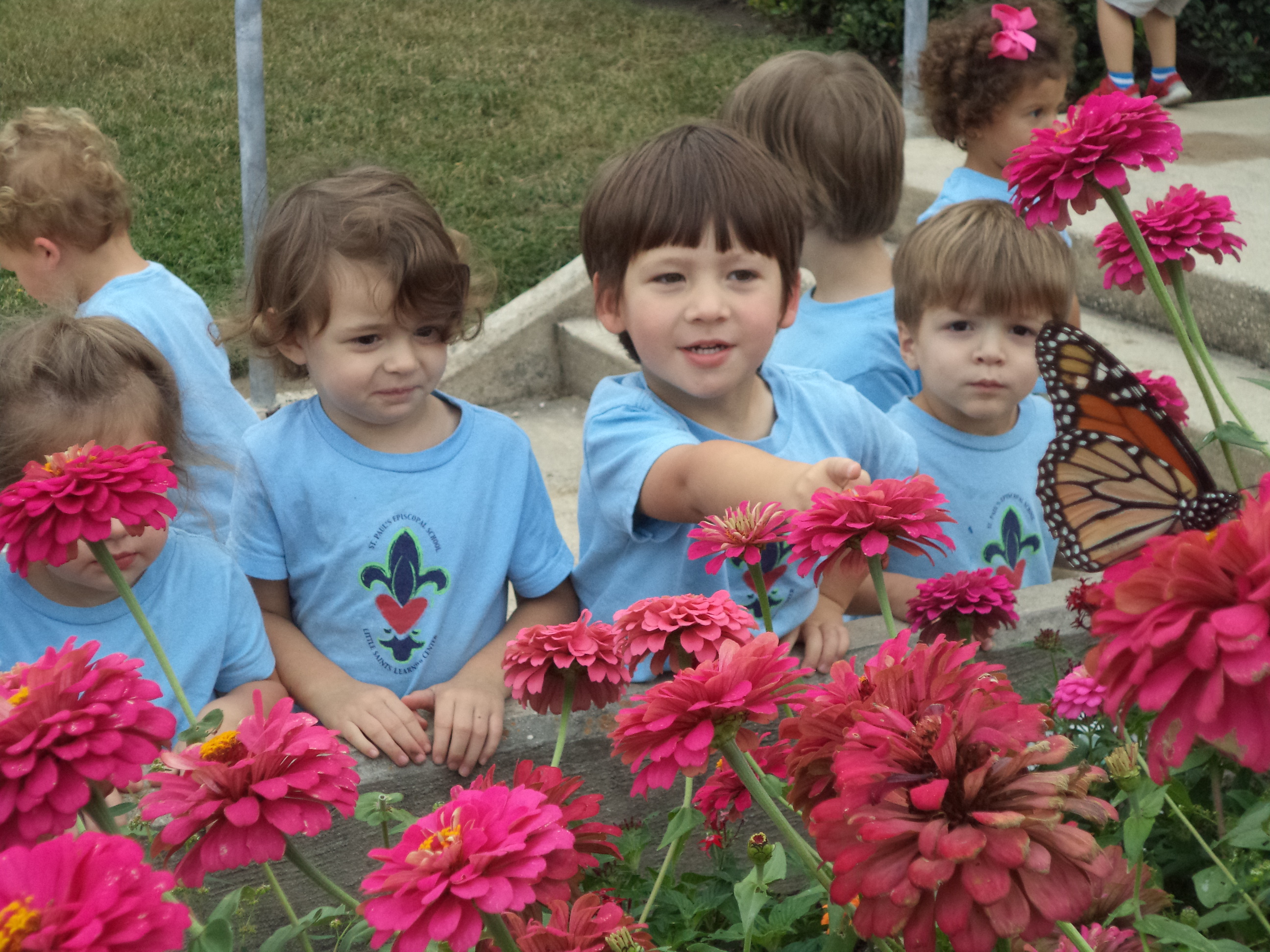 The St. Paul's Little Saints Two and Three Year-Old programs bring together parents, children, and teachers, as one, working to create a community of learners. Our supportive and nurturing environment encourages open conversation, verbal and non-verbal communication, positive and respectful relationships, and innovative learning and teaching.
Our goal is to foster a true love of learning through words, movement, dramatic play, building, drawing, painting, and discovery. Our teachers provide children with rich, meaningful experiences by integrating a wealth of materials into the curriculum and environment. Children are taught to celebrate their differences and value their unique abilities.
Curriculum
The Core Knowledge Sequence is woven within our curriculum. This sequence is a set of model guidelines describing fundamental competencies and specific knowledge that can provide for children a solid, coherent foundation for later learning. Along with this sequence, the Reggio Emilia approach and an education for sustainability influence our curriculum.
Communication
The Little Saints teachers and staff strive to incorporate parents into all aspects of our program. This is accomplished primarily through communication. Our team of teachers have therefore developed a variety of tools designed to provide open and ongoing communication with families throughout the school year.
Journals are posted daily for families which include pictures of the children as well as explanations of the children's experiences.
Weekly newsletters are provided for families which describe the children's activities and remind families of upcoming events.
Each child has a Memory Book which documents the process of learning through his or her work during Studio experiences.
Parent teacher conferences are held twice a year during which families and teachers engage in open conversation. Parents receive both written and verbal feedback on their child's development and progress.
Documentation Panels are posted in the classrooms which communicate to families the process of learning that has occurred during an investigation. Panels include children's work, children's words, explanations of activities and experiences, and pictures of the process.
Our Parent Boards and Parent Mailboxes provide families with information about special events as well as class announcements and reminders. Parents also receive class "mail" from both their children and the teachers.
Baby & Toddler Saints
St. Paul's is a loving and nurturing place for children of all ages. For more information about the Baby & Toddler Saints, please contact our Baby and Toddler Saints Coordinator at babytoddler@stpauls-lakeview.org.
Click here for Tuition, Fees, and Application Information
Click here for Important Forms & Information
Little Saints News: Spring 2017
Little Saints Superheroes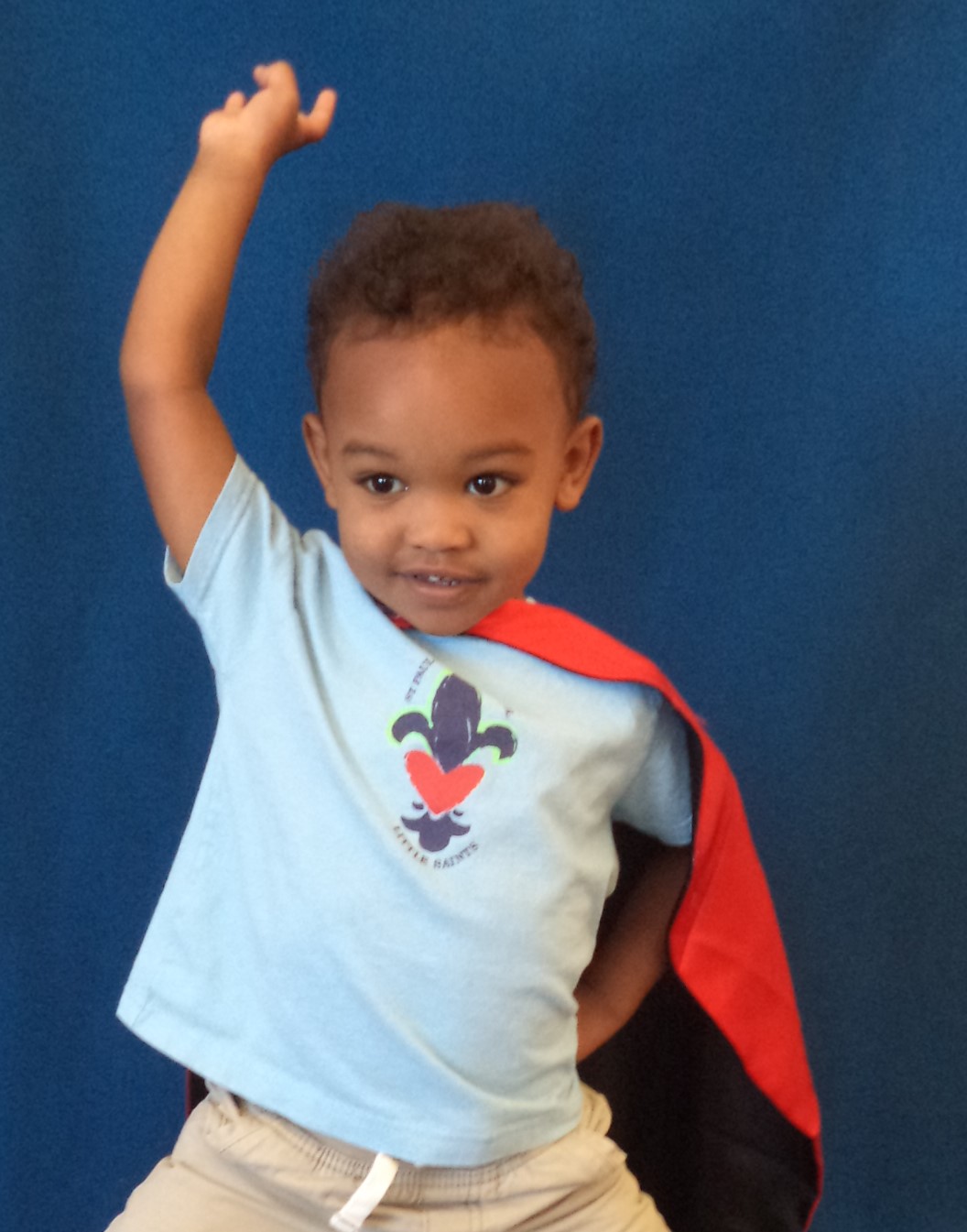 Our Little Saints two-year-old class has been "saving the school!"
After adding a variety of capes to the house area, the teachers observed a great deal of excitement over the costumes. The children immediately began flying around the classroom pretending to be superheroes.
The teachers, therefore, led a group discussion with the class about the role of a superhero within our Little Saints classroom community. In order to be a Little Saints Superhero, you must: share with your friends, help your friends, work together, and always use kind words.
The teachers designed games around this idea that the children participated in during our meeting times. For example, a teacher called a child up for a turn, gave the child a super hero cape, and asked the child to share a specific toy with a classmate. The children also worked together to help build a block tower for our Super Hero Bear.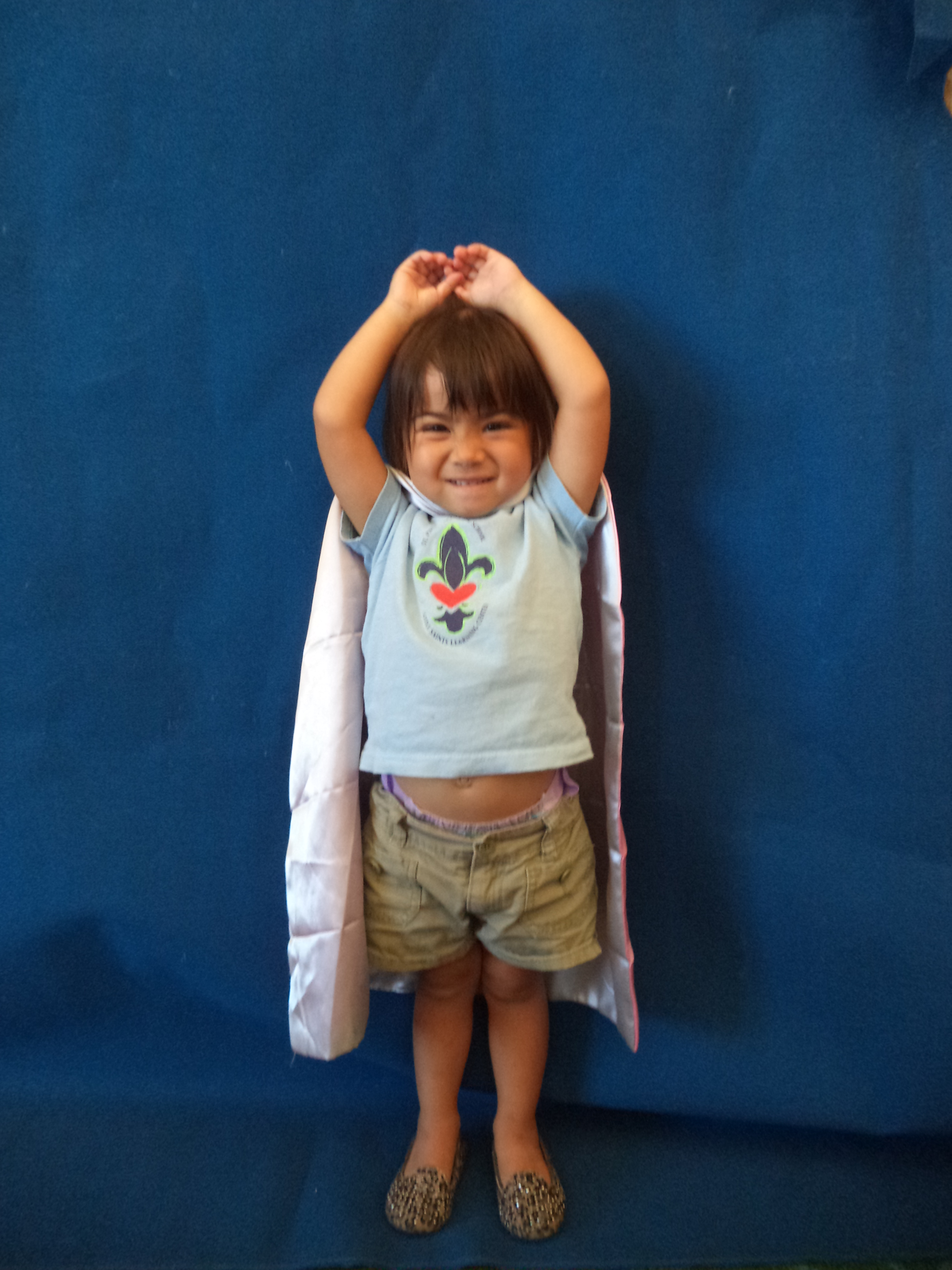 In the studio, the class made superhero scenes. The teachers took pictures of the children in their capes and then added their pictures to their work. They also made superhero badges to wear around the classroom. Their badges included the first letter of their name.
Other games the children played included: feeding our super heroes a certain amount of food (of course, super heroes always eat healthy foods) and placing a super hero on top of a certain shape.
As our super hero investigation comes to a close, we have observed an increase in sharing, helping others, working together, and using kind words! Our Little Saints have definitely "saved our school!"
Life Under the Sea
The Little Saints three-year-old class has been exploring life under the sea!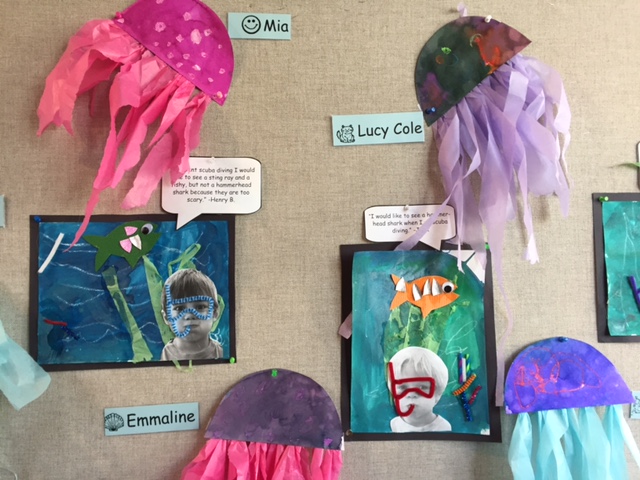 This investigation began after one of our Little Saints brought in shark toys to share with the class. All of the students were very excited about the sharks. The teachers then added ocean books to our language area, and the interest among the class grew.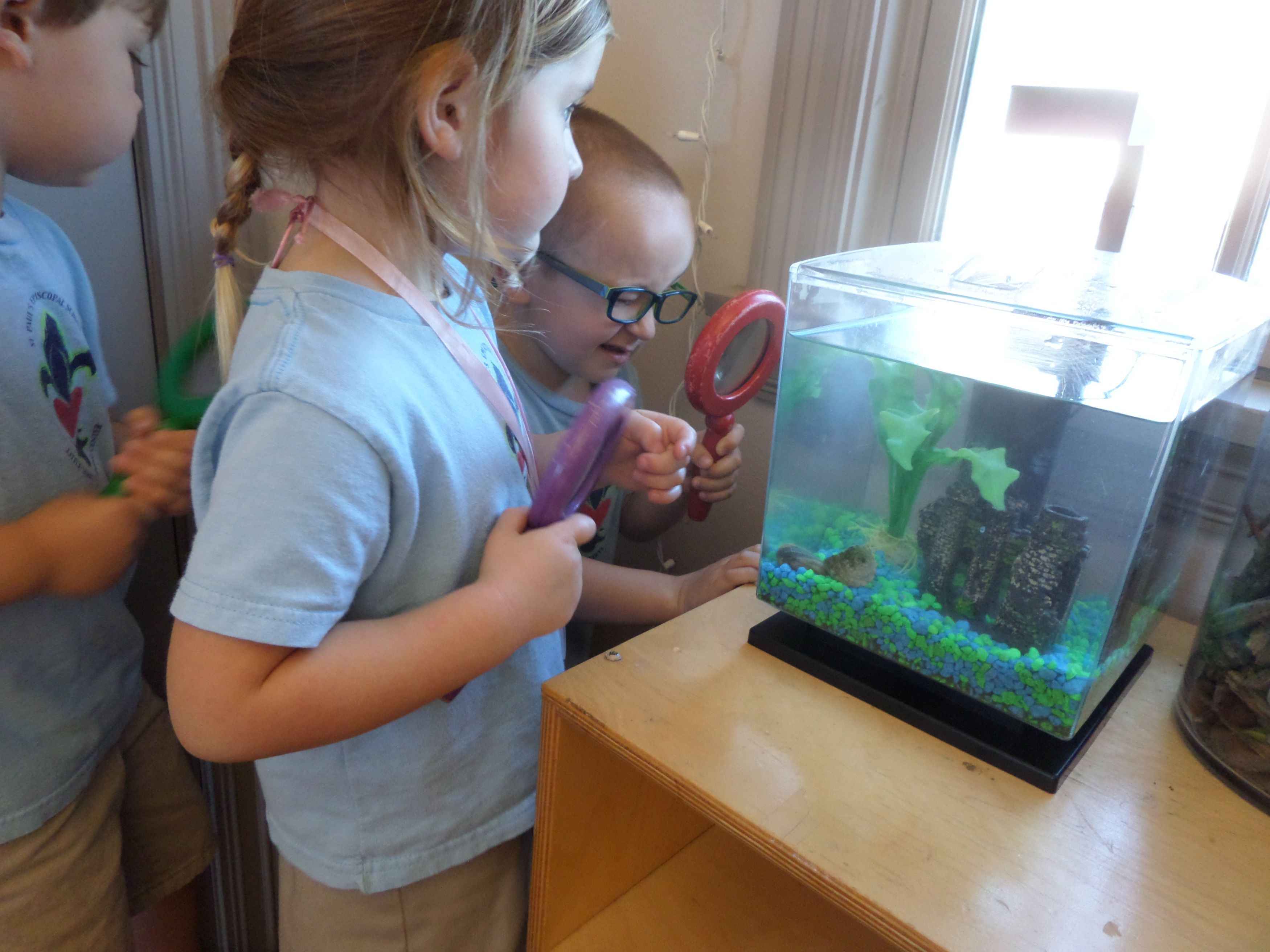 The teachers decided to begin spreading ocean life to other parts of the room. The sensory table was filled with water beads and sea creatures. Boats were added to the block area, and sea shells were added to the discovery center. In the studio, the children created scuba scenes. The scuba scenes included pictures of the Little Saints "under the sea," along with words describing their under the sea experience.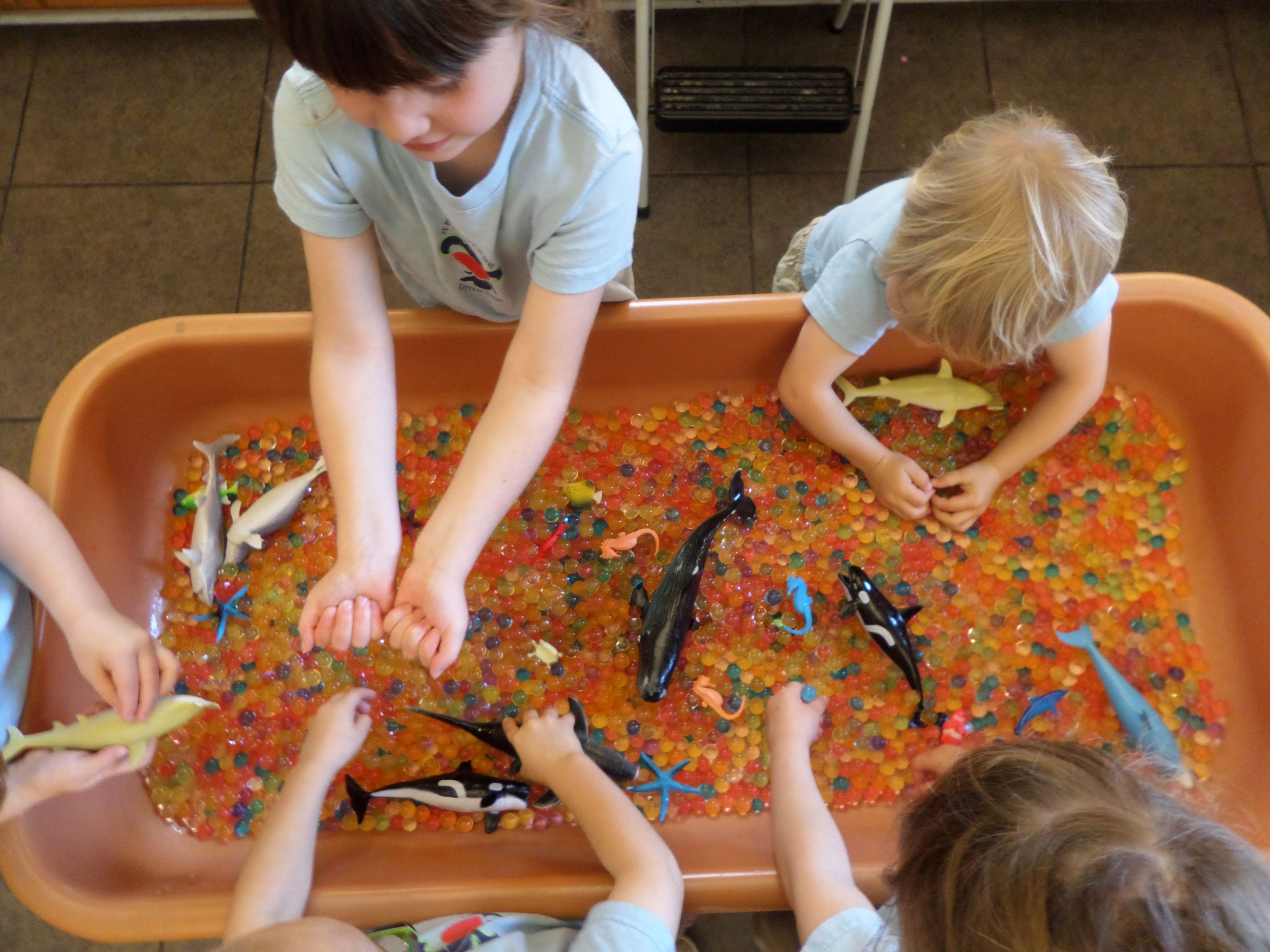 During meeting time games, the class identified sea creatures, sorted sea creatures by beginning sounds, played sea creature bingo, and practiced pre-writing strokes by following step-by-step directions to form starfish and turtles.
A fish tank and fish were also added to the classroom. The Little Saints LOVED observing the fish in their new home!